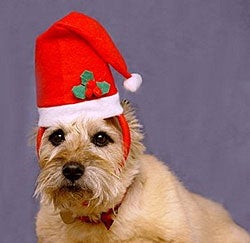 Because next week is Christmas, I thought it would be fun to list a few Christmas-themed names. Without further ado here they are:
Hope
Garland
Holly
Angel
Frost
Frosty
Eve
Snoball
Star
Joy
Sparkler
Carol
Bell
Bells
Rudolph
Dasher
Donder
Blitzen
Dancer
Vixen
Comet
Cupid
Prancer

If there are any Hanukkah or other holiday names you want mentioned, please let me know so I can post them!
Thank you and Happy Holidays to everyone!
Tags: Unique Dog Names