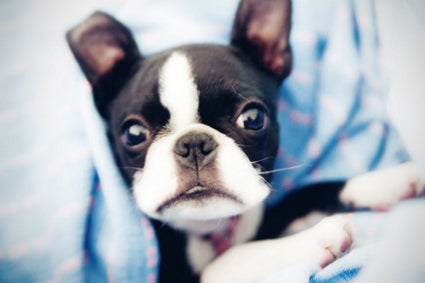 It's time to pick a new family member! This exciting moment in a dog owner's life is an amazing feeling. The task of finding the perfect breed for you has guided you to this very moment. At this point in your journey you are ready to find a breeder that produces healthy, happy dogs. While there are a lot of unethical breeders, puppy mills and other people that are mostly only interested in earning money from selling puppies, there are plenty of honest, trustworthy and reliable breeders that are ready to make you a pet parent. Weeding out the unethical from the trustworthy is easier than you expect. The following details will lead you to a trustworthy dog breeder.
Seek Out Referrals
Speak to your family, friends and co-workers about your interested in welcoming a dog into your life. See if anyone is able to recommend a reliable breeder that has the type of dog breed that is of interest to you. Also contact breed clubs and veterinarians to see if they can recommend a trustworthy dog breeder. Keep in mind that a responsible breeder does not sell their puppies in a pet store.
Breeder Specializes in Specific Dog Breed
Reputable breeders specialize in one or two dog breeds at the most. Breeders that truly care about the dogs will educate themselves on the breed and provide helpful details and information to the potential pet owner on how to raise a healthy happy dog. Each breed requires specific needs that are essential to their well-being.
Visit the Breeder
Always visit the breeder and observe the surroundings and conditions where the puppies are kept. The area should be clean and spacious for them to sleep, eat and play. Seek out the parents of the litter and make sure they are well-kept, groomed and healthy looking. If you observe any dogs being kept in cages, this is a red flag and signifies that the breeder is not caring properly for the dogs.
Pass the Interview
Responsible breeders will interview you and ask you questions regarding your home, lifestyle and ability to provide a safe and healthy environment and life for the dog. Trustworthy breeders care where the puppies end up and spend their lifetime. It is wise to be honest with your answers. The breeder is looking for loving, caring and responsible dog owners.
Request References and Veterinarian Papers
Reputable breeders will be able to quickly provide a list of good references. They will also be capable of providing papers from the veterinarian proving a list of vaccinations or other health related information. Contact the references and call the veterinarian to assure that it is authentic paperwork.
Finally, ask as many questions regarding the puppies as you can. Make sure the breeder is providing detailed answers and seems compassionate towards the puppies. Once you have found a breeder that provides a healthy environment for the puppies, good references and authentic paperwork it is time for you to choose a puppy to bring home. Choose an energetic puppy that you feel you will be able to develop a close bond. The next step is to bring your new canine family member home.
Photo credit: PROana erb/Flickr
Tags: buying a puppy, choosing the right dog breeder, questions, questions to ask dog breeder